Why you need eCommerce Marketing Automation
Are you running a small business? The chances are that you feel overwhelmed managing some tasks. According to the Alternative Board, more than 70% of small business owners feel overwhelmed with simple repetitive tasks.
This does not come as a surprise. Entrepreneurs often have a lot on their plates, ranging from managing sales to implementing marketing efforts and customer experience. The world of business is all about juggling multiple tasks.
And while this may be understandable for good reasons, doing everything single handedly may not be sustainable in the long run, both for the business and your overall well-being. There is always the need to automate some tasks.
This is necessary, especially in marketing. With the growing number of leads and clients, communicating with every customer individually becomes more challenging, time-consuming, and senseless. At some point, you will feel the need to automate your marketing campaigns to save time to focus on core business functions.
This article highlights everything you should know about marketing automation for eCommerce businesses and how small business owners can implement it.
What is eCommerce Marketing Automation?
Briefly, eCommerce marketing automation involves using marketing automation software and tools to control and manage repetitive marketing-related tasks. The process is time-efficient, leaving your human resource department to focus on core business functions. Frequently, marketing involves repetitive tasks, such as monitoring leads, which can be overwhelming for employees.
With eCommerce marketing automation, all your marketing-related campaigns are put on autopilot mode. Every task, from subscriber emails to cart abandonment, is tracked and analyzed without human input.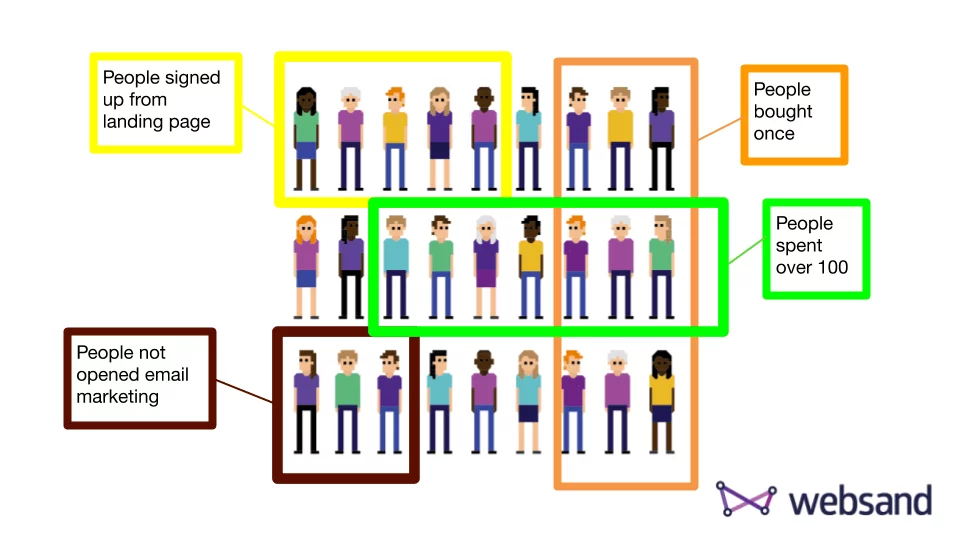 For a small business owner, it is common to put on many hats. However, investing in task automation is your best gamble to speed up processes, save time, and enhance scalability.
The Advantages of eCommerce Marketing Automation
The benefits of eCommerce marketing automation are far-reaching and wide-ranging. Some are strategy-specific, while some do not depend on the techniques used. Here are the benefits of using eCommerce marketing automation tools for your business.
Reduced Human Error
When you let your employees engage in mundane tasks, they become distracted from boredom at some point. This aspect contributes to many mistakes, some of which may be costlier. Using marketing automation tools for your eCommerce business reduces the chances of such errors.
Easy Scalability
Marketing automation software can be trained to manage loads of work and carry out various functions seamlessly. This takes off a lot from your shoulders, creating more time for you to focus on core business functions that lead to growth.
Time-Efficient
Marketing automation tools can run in the background, carrying out repetitive functions faster than human employees. This aspect leads to improved marketing campaigns without your input. The result is that you get more time to focus on managing the business and other priority activities.
How do Marketing Automation Tools Work?
Most eCommerce marketing automation tools, like the one we offer at Websand, are designed to automate tasks based on the activities you specify. However, the extent of managing these tasks may vary from one software to another.
For instance, software designed for email marketing will generate email streams with targeted messages sent over a specified duration. Every stream has a set trigger that describes an action or inaction that a lead takes. Some examples of triggers include:
Newsletter subscription
Adding items to the shopping cart
Completing a purchase
Abandoned shopping cart
Being inactive for some time
Email streams can also be personalized according to location, gender, shopping frequency, etc. Websand integrates seamlessly with thousands of existing systems; connecting is simple through our Zapier partnership or connect to our open API. Email automation backed by data will increase your overall marketing performance and better engage your target audience and customer base.
Using Marketing Automation to Increase Average Order Value and Customer Retention
Are your marketing efforts mainly focused on attracting more clients? If yes, then you are missing out on many revenue-generating opportunities.
There are three ways an entrepreneur can increase revenue and scale up the business. These ecommerce marketing strategies include attracting more clients, increasing the average order value, and increasing customer purchase frequency.
Many business owners prioritize the first strategy, investing in marketing campaigns to attract more customers and boost sales. While this is a surefire way for growing your business, the latter is more cost-effective, efficient, and sustainable in the long term.
Increasing Average Order Value
Have you ever thought about the amounts you charge for your goods and services? Raising prices is a strategy that enhances your average order value, and it is an extremely straightforward solution for small businesses.
In most cases, small businesses set lower prices for goods and services than what clients would pay for the same products. This might be a strategy aimed at capturing the market when you are just getting started. Or maybe you ventured into a very competitive niche, and slashing prices is your way of staying ahead of the competition.
Regardless of your reasons, you can apply split testing or A/B testing to determine if your price points affect revenues that the business generates when you raise prices and compare orders over a certain period. Using eCommerce marketing automation, you can identify and analyze customer demographics, segment your customer base, and test price change with every segment.
Once you have collected the pricing data, you can use it to make the necessary adjustments. If this strategy does not work out for you, you can think about lowering your prices. Regardless of your niche, this is a practical method.
Cross-selling and up-selling are two other strategies you can use to increase the average order value. Cross-selling is about encouraging clients to add related products to their carts. On the other hand, up-selling encourages customers to buy high-value products in place of their initial choices.
Increasing Customer Retention
The 80/20 rule states that most companies generate 80% of revenues from 20% of their customers. Returning customers make up the most significant percentage of revenues for businesses. Accordingly, it is much easier to encourage your existing customers to return for more purchases than capture new prospects. Therefore, you should start prioritizing customer retention over attracting new clients to grow your revenues.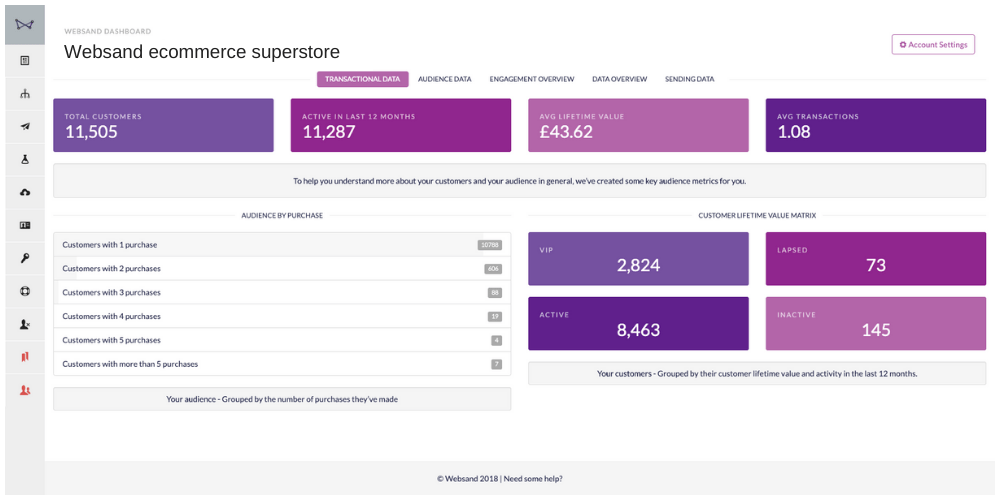 There are many ways to enhance customer retention. A subscription program is one of the strategies you can use to keep your existing customers engaged and coming back for more purchases.
If your line of business does not offer goods and services that clients need to re-up frequently, you should consider offering subscription services for warranties.
Marketing automation tools make subscriptions services a snap. These tools are designed to remind your customers, especially those who subscribe to your services, to renew products and trigger follow-up. This means that you may not have to spend time monitoring accounts because everything is on autopilot mode.
Another way to enhance customer retention is by using your receipt emails for more than the order confirmation. You should use your receipt emails as marketing tools to enhance customer relationships with your existing clients. Get started with cross-selling and including offers on receipt emails to encourage returning customers.
Choosing the Best eCommerce Marketing Automation Tool
Are you looking for an eCommerce marketing automation tool for your business? The choice can be overwhelming for first-timers, and that is why you need a complete guide to take you through the processes. Here are the steps you should consider to ensure you get the best marketing automation software for your eCommerce business.
Know What You Want
Before you go into the search, take some time to evaluate your marketing needs in these areas:
Marketing channels: identify the channels you want to use to base your marketing campaigns. For instance, do you want to invest in email marketing or want to incorporate alternative platforms, such as social media and Google Ads? The solutions you choose should support your preferred marketing channels.
Analytics/metrics: evaluate your marketing key performance indicators and set them to the tool you think can measure, analyze, and report findings.
Integrations: identify marketing platforms that are easy to integrate into your existing systems.
Start Your Search
Now that you know what you want, you can begin your search. We don't think you'll want to look farther than Websand, but we challenge you to find anything better. Google offers the best search platform you can use to look for multiple marketing automation tools. Alternatively, you can rely on the following:
Your network: find out the best marketing automation software for your eCommerce business from friends and other business owners with experience in the same field. Check out what one of our valuable Websand clients had to say:
"Websand saves me a huge amount of time. I had my data imported. Audience segmented. Message designed, and email campaign sent out within five minutes."
Chloe Page, Events Manager, The Mussel Club
Your tech stack: as suggested above, you need an automation tool that is compatible with your systems. Therefore, turn to your marketing solutions to determine the best marketing automation software for their integration. Websand clients, with thousands of different CRM platforms through Zapier, have easily and seamlessly integrated with us.
Review different websites: look into individual software and review their products. Compare different websites to find the best match for your eCommerce business.
Test the Software
You should have a list of marketing automation tools to consider. The next stage is testing every product. Most of these tools have free demos you can use to see if it fits your business's marketing needs. The free trial should help you experience everything first-hand. By this time, you should have specific features to look out for. Does the software have all you need? If yes, then it is the one for your business. Websand offers a free email audit, giving you the unique opportunity to test out our interface and show you exactly where we can help you.
eCommerce Marketing Automation Price
How much will an eCommerce marketing automation tool cost you? Like other questions, it depends on various factors.
The cost will vary depending on the number of leads, your marketing campaigns, and the features you want. You can get started for as low as $10 monthly for small businesses with less sophisticated requirements. This figure may grow significantly as your business needs grow.
Accordingly, if you want more features, e.g., ad manager, lead score, and dynamic content, you will have to settle for a more robust and costlier marketing automation solution.
Choosing a Marketing Automation Platform for Your eCommerce Business
Once you have decided on the tools to consider, you will need to dig deeper to find the best solution for your needs. Here are some important frequently asked questions that can help you get started.
How do I get started with Marketing Automation Software?
The best way is to have your marketing automation provider take you through every step of getting started. However, many simple solutions come with an easy to set up interface.
How long does it take to implement the Marketing Automation Process?
There is no set duration for the implementation because needs vary. You should get a feel of the period it requires to get up and run. This gives you a clue of the time you should spare to implement the solution. It is important to consider marketing downtimes that may add to the duration.
How will Marketing Automation handle my tasks?
This is a question you should ask your solution provider before you purchase the product. The best way to approach this question is to create a scenario you want to solve and ask your provider how the system solves it. The answer will depend on your needs. For instance, if your focus is on email marketing, the software will help you target email subscribers with ads and campaigns.
Which features should I look out for?
To get the best eCommerce marketing automation software, you need to determine your business needs. This will, in turn, determine the features you should consider. Generally, you will want a system that helps you develop and scale.
Additionally, look at your marketing plan and the features that align with your campaigns. Websand is simple to set up and use, giving you a unique and personalized look at exactly where your email campaign needs help and where you can improve.
What support will I get from the provider?
It is understandable that business needs vary, meaning that your company may need tailored support. A trusted e-commerce marketing automation provider should offer more personalized customer support depending on individual needs and processes.
If you need further help, book a call and let us show you what amazing customer support feels like.
The Bottom Line
There is no denying the fact that marketing automation is fast becoming the most valuable ROI activity for small eCommerce businesses. This strategy has endless potential. And the good news is that getting started is more affordable. All you need is to choose the right marketing automation tool for your eCommerce business.
After choosing the best platform for your business, it becomes a matter of setting up and creating time and content for your marketing campaigns, with room for adjustments and constant improvements.
Do not forget to create a list of marketing activities for your campaigns, starting with simple repetitive tasks. Every step will come with a lot of success and excitement as you move to the next opportunity.